Does the system support Bitcoin? How multiple currencies will work?
As of now, system does not support Bitcoin. We support 15 Payment gateways – PayPal, Authorize.net, CC Avenue, Pay U, PayU Biz India, Khipu, Amazon Payments, Paytm, Razorpay, Braintree 3.0, Citrus, Stripe, 2Checkout and Omise. If you need any other payment gateway, we can add those for you. Additional payment gateway integration will cost you 750 USD each.
System does provide an option to change the currency from front end. You can change the currency from the back end. You can display only one currency at a time.
Our system supports one currency at a time. You can change the currency symbol from the backend. Please check below:
Admin Login:
https://v9.demo.yo-kart.com/admin/admin-guest/login-form
Go to Admin>> System Settings>> Currency Management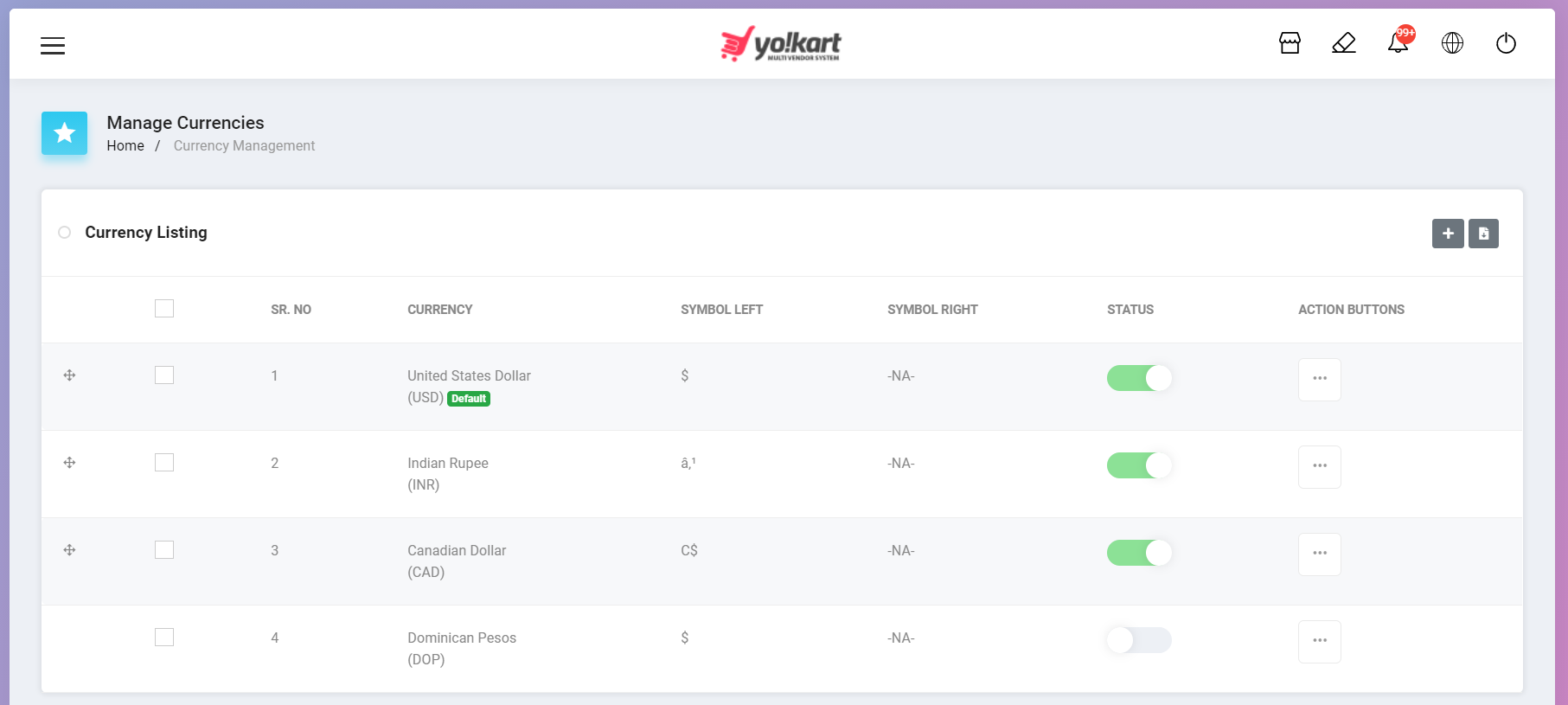 You can add any currency via currency management from the backend by clicking on + icon on right top.