How can I create my own shop on Yo!Kart?
A seller can create his/her own shop from the Seller's dashboard
Please follow below steps:
Go to Seller dashboard >> Click on Create Your Shop >> Add Shop details after buying a subscription plan for the shop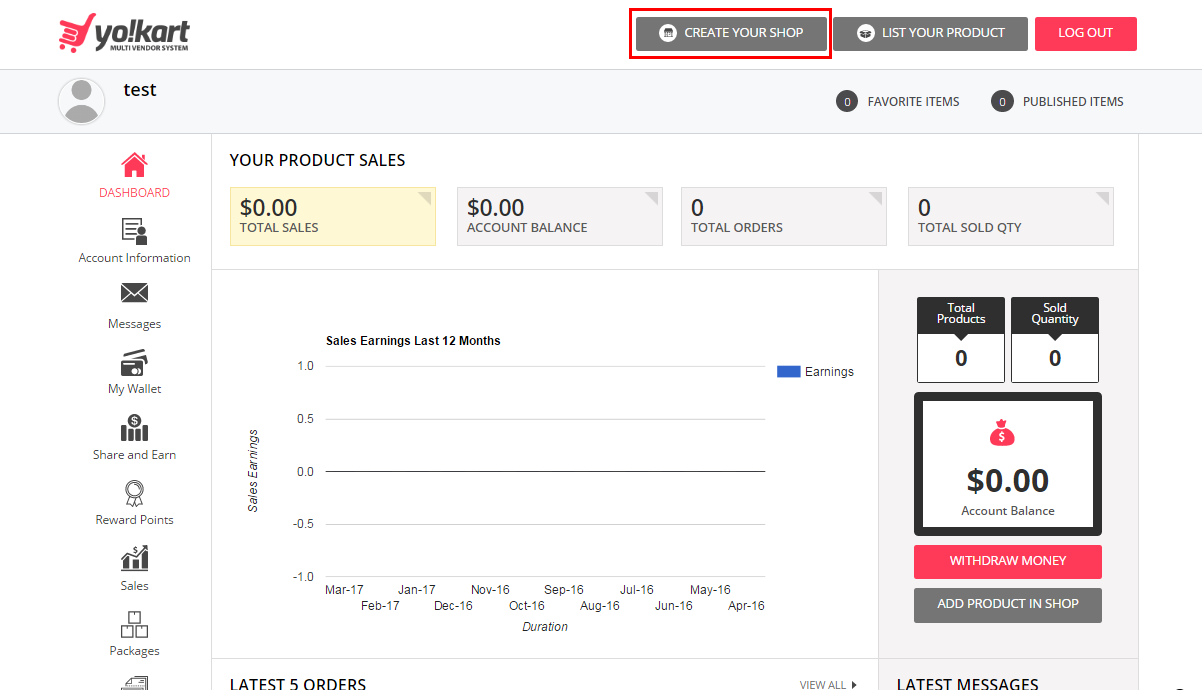 Buy Subscription Plan: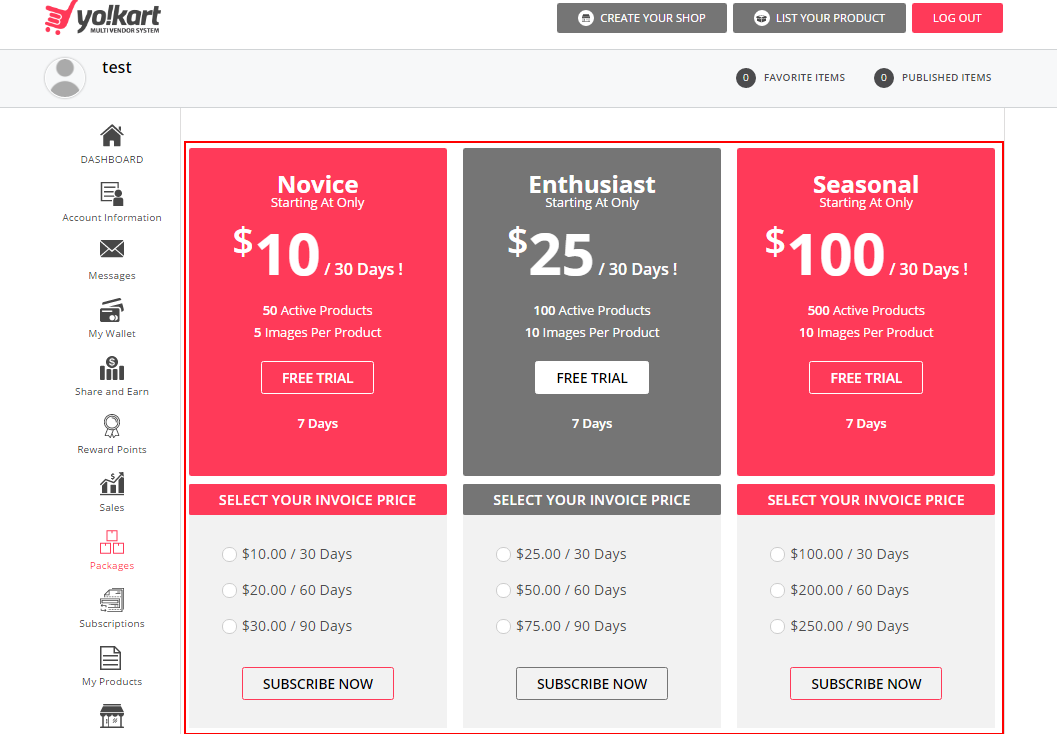 Fill Shop Information in the form:

Save all the changes after filling the shop details to view your new shop.
Watch the Video for more  details:
Train
Asked on March 20, 2017 in
Seller.