Can I replace the Yo!Kart Logo with my company logo?
Yes, you can replace the Yo!Kart logo with your own company logo. Please follow below steps:
Go to Admin >> Go to Settings >> Click on General Settings
Here in the General Tab you will find all the settings regarding Logos. You can change Desktop Icons, Mobile Apps, Watermark and Footer.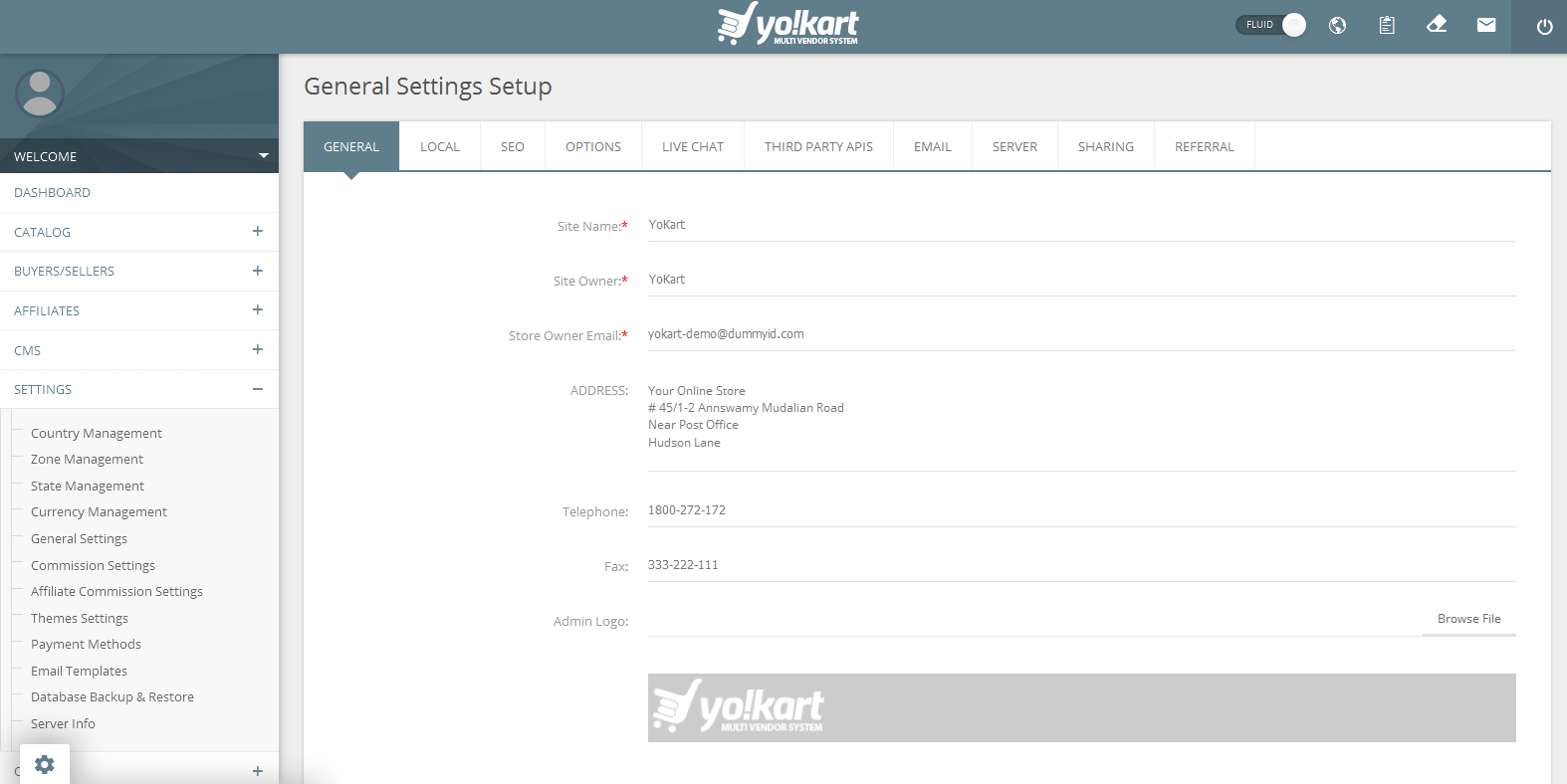 Click to Enlarge in New Tab
Watch how to manage logo (720p HD)